10 Jul

Types of Engagement ring settings:-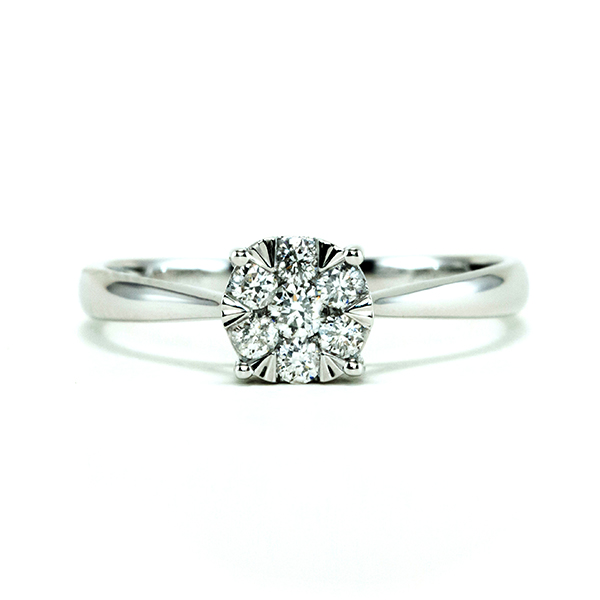 Types of engagement ring settings:-
No doubt, diamond complements love brilliantly. Diamond engagement ring is considered as a symbol of true love and a promise of eternal happiness. Being given a precious
Indeed, every person, especially the women loves wearing a unique piece and don't want to see any other women wearing the same precise piece. So if you want your lady love to feel special rely on our highly experienced craftsmen and
You can rely on our top-quality products and best in customer services. On our website, we have proffered an exclusive selection of rings, earrings, pendants, bracelets, necklaces, and diamonds that are certified by well-known grading authorities. So if you are looking for an intricately designed masterpiece for your beloved, simply visit our most preferred online store and feel free to check out our fantastic selection. And even if you don't find your craved design in our amazing collection, you can contact our professional design team and discuss the design you have in your mind to bring it into reality.
Halo setting:- the most profound and famous setting in recent years, the trend is set towards a bigger appealing diamond than just a single diamond on its own, in this setting tiny diamonds are set around the circumference of the center diamond to give it a much bigger and boulder appeal altogether. This setting is also widely used in other shapes like Princess, Oval; emerald or even marquise cut diamonds.
Bezel setting:- This setting is considered the most secure amongst four claw or six claw setting, the metal is evenly incorporated around the diamond, although this setting as been several decades old, either 18 carats or 14 carats gold metal is made hollow from center to fit the diamond , making it protected from all the sides evenly. This setting helps is avoiding any dents, scratches that may incur during the day to day wear and tear.
Four prong solitaire: -
This setting was initially founded in 1880's by Charles Tiffany, and since then has engulfed into the most classical engagement ring setting until today. Basically the prongs are small wire formed from metal that inducts the diamond from four angles, giving the diamond entire surface to show itself and sparkle to ultimate potential. This setting is recommended for diamonds from 0.50 carats up to 0.90 carats, since smaller carats would weigh less and with the help of fewer prongs it will widen the smaller diamonds exposure to reveal itself bigger from far.
Six prong setting:-
Six evenly light weight prongs are shouldered from the base of the ring to form a hexagonal shape. They are thinner than 4 prong to fit together equally into a six prong setting. In comparison with four prongs, the six prongs make the round diamond look more rounded shape when viewed from a little distant. Usually diamonds above one carat are recommended to use six
prongs so that it holds the diamond with more firmness and strength than the four prong setting. Even if accidently any one prong is broken of gets knocked off the diamond would still remain intact inside a six prong setting as compared to in a four prong setting.
write to us for more info on [email protected]