27 May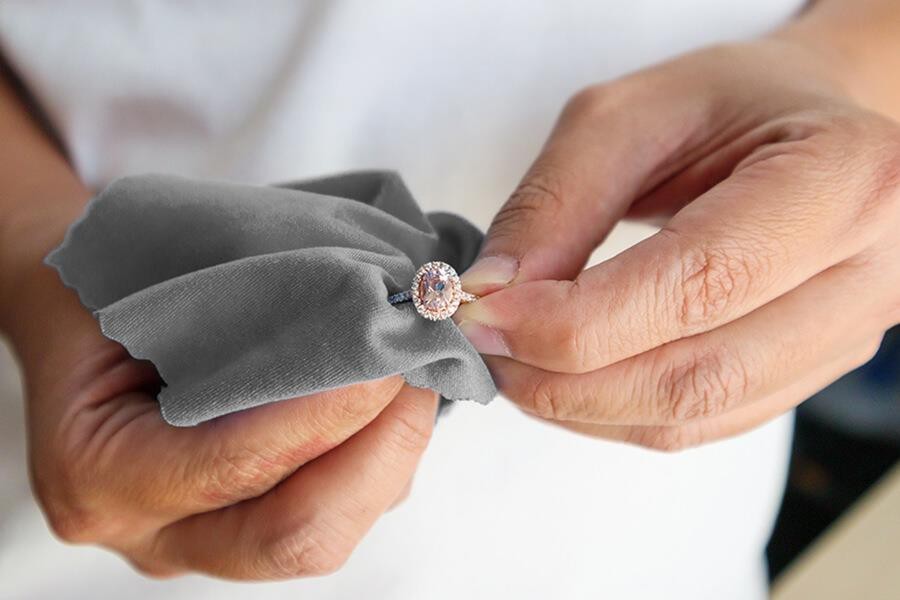 As with all other valuable items that receive wear, diamond jewelry requires regular care and cleaning. Well cared for diamond jewelry will retain its sparkle and shine forever, as they are not prone to many forms of permanent wear. While you may not be able to appreciate a diamond for the full length of the diamond's lifetime, you can enjoy it to the fullness of its beauty for the length of your lifetime. In addition, a diamond that is treated with proper care will go much further in retaining its original value than a diamond that is allowed to become dirty and worn over the years.
Proper diamond care begins with the proper mounting, and the proper mounting is dependent on the shape of the stone. A properly mounted center stone will make the diamond's care far easier than if the stone were improperly mounted. Each shape has a particular set of prongs which provide it with the most security. It is important to be sure that the prongs used are the ones which best complement your stone. For example, a V-shaped prong is going to be the most ideal for a diamond that has pointed corners, with each prong providing even pressure to the diamond and set to prevent the corners from chipping.
In addition to choosing the proper prongs and having them checked regularly by a certified jeweler, there is maintenance to be hand for the ring itself. Platinum, yellow gold and white gold all need yearly or bi-yearly maintenance to keep them looking like new. Platinum and yellow gold will need to be polished to keep their luster and shine. While, white gold will need to be

polished and treated with rhodium to maintain its crisp white appearance. This maintenance is not an absolute must but it will help to extend the lifetime and the beauty of your ring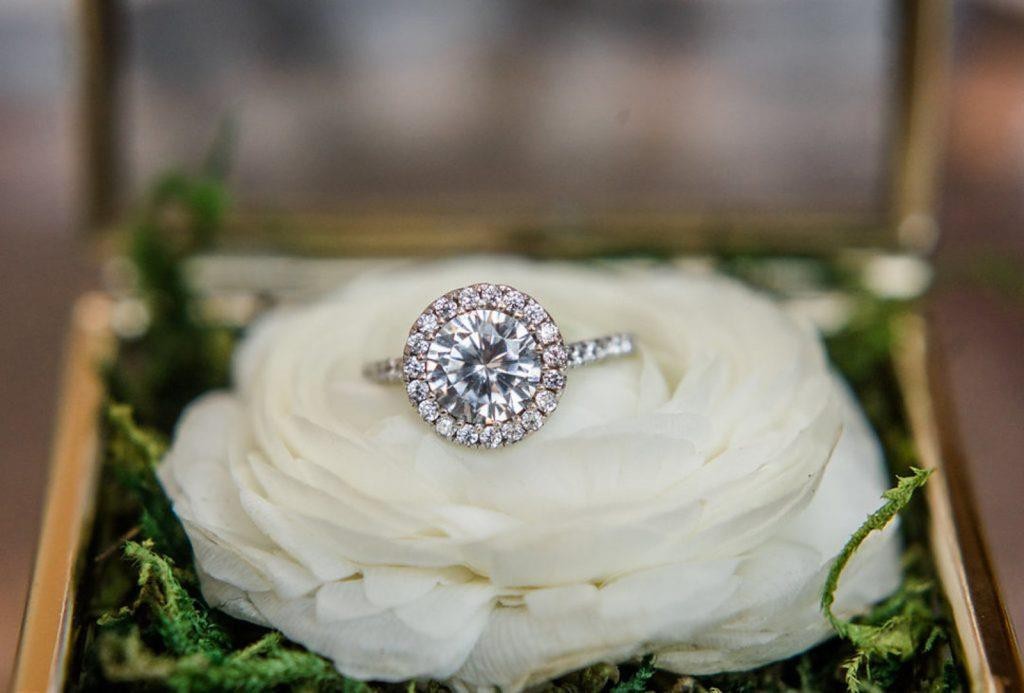 What to Avoid?
There are three obvious and damaging items that need to be avoided when it comes to the care of diamonds and jewelry:

Lotion

hairspray or Perfume

bleach and other corrosive liquids

wearing the diamond in water.

The first, lotion, is used by many on their hands while wearing their rings, and is often mistakenly used in the care of their diamond jewelry. One reason that lotions need to be avoided is that lotions have a base that can get under the diamond's mounting and settle on the prongs. Lotion that has gotten behind the diamond and settled onto the prongs can cake up on the diamond and even cause the diamond to loosen up in its mounting.




In addition to this, lotions can form a film over the diamond, which will noticeably diminish the diamond's light quality. Hairspray has a tendency to stick very well to diamonds, and may cause the diamonds to appear yellow. The only way to remove the negative affects of hairspray on a diamond is to heat the stone till the hairspray burns off of the surface. There are no permanent negative effects of lotion or hairspray on diamonds.
Next, bleach and other corrosive liquids can actually cause damage to the metal holding the diamond. This means that if you are cleaning using bleach or other corrosive liquids, or go swimming in a pool with chlorine, you should either remove your ring, or wear rubber gloves to avoid contact with the corrosive element. A diamond ring can be beautiful, but it will not look as nice if the band is discolored due to exposure to bleach.
Finally, while water will not damage a diamond, and will not harm most bands, it can cause you to lose your ring. Long exposure to water will cause fingers to contract, thus loosening the hold of the ring on your finger. Unless you don't mind having your diamond ring slip off of your finger in the pool or while cleaning dishes, you should remove your ring before leaving your hand in water for long periods of time.
Dubai is one of the world's leading gold trading centers and a relatively recent arrival. However, Emirate is smart enough to break into previously meaningless ambitious markets and often cut corners to bring gold to the markets with the lowest and highest taxes of any other part of the world. Gold gems and pure diamonds.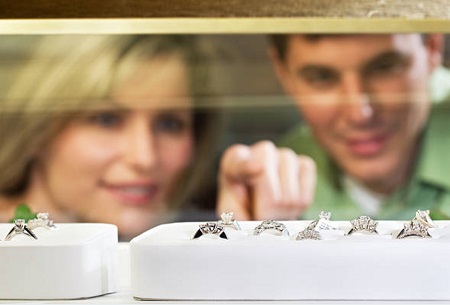 The Gold Souk of Deira Dubai is the center of gold and diamond jewelry, and you must see a lively crowd and huge gold exhibits to believe it. The front of the stores are completely decorated with gold ornaments and you cannot understand looking at the sparkling shelves. All gems are imported from South Africa to Dubai, so they are relatively cheap.
Mamiya Jewelry is the real source for online shopping in the Dubai gold market in this post- pandemic situation. The essence of online shopping is that Mamiya Jewelry pays for shipping. For the latest information on jewelry design, visit the Mamiya Jewelry social media page.